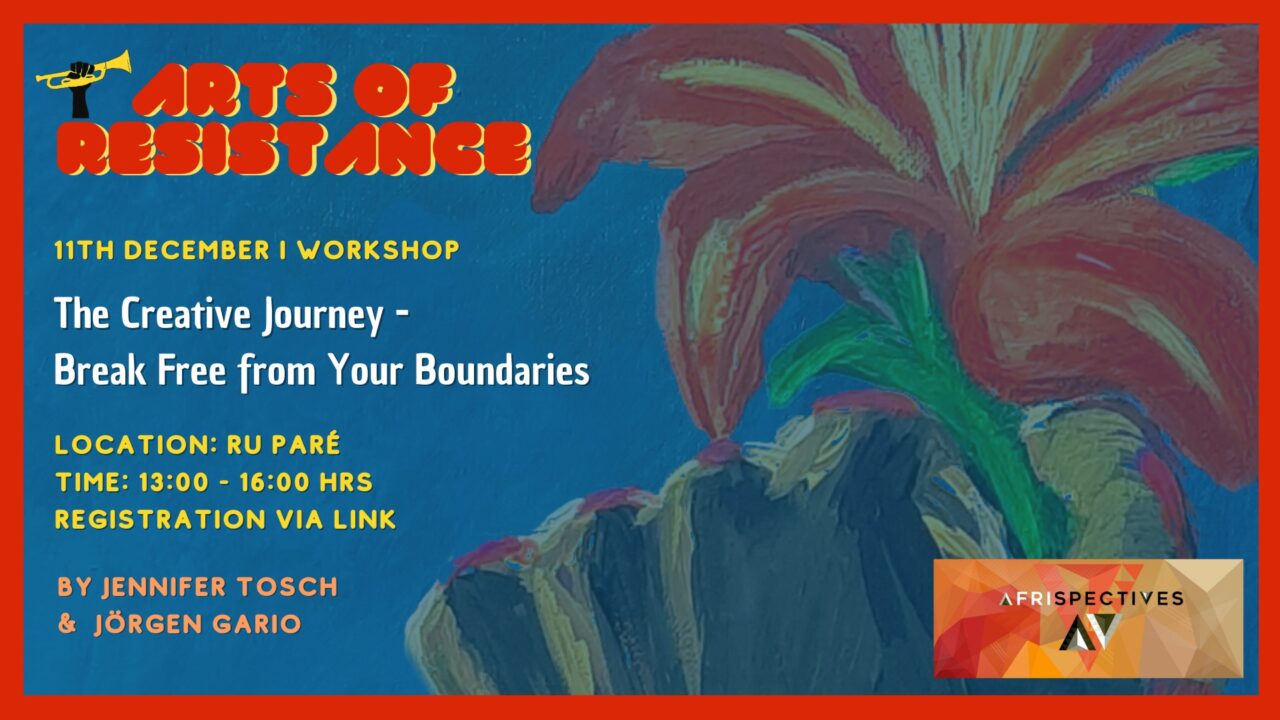 The Creative Journey - Break Free From your Boundaries
Have you ever had a question about the past you could not answer?
Join us for a two-hour creative session in which together we will explore the power of words. During this workshop, we will cultivate ownership of our memories and share tools for unlocking the past that you can use as material for creating 'resistance art'.
The workshop is the second part to our Resistance Art Series. For the full experience make sure to join our event on November 30: Reclaiming Our Story, Building New Futures: 
https://bit.ly/3fwUy8C
WORKSHOP FACILITATORS
Jennifer Tosch is a cultural historian, co-founder of Sites of Memory Foundation that produces 'history theater'. Jennifer is also the founder of Black Heritage Tours in Amsterdam and New York State. The tours focus on making 'hidden history visible' and exploring the early Black presence and colonial heritage preserved in the built environment (e.g., monuments, canal houses, and museums). Jennifer has co-authored 3 books: Amsterdam Slavery Heritage Guide (2014); Dutch New York Histories (2017) and the Netherlands Slavery Heritage (2019); and, a member of the Mapping Slavery Project Netherlands. She was born in Brooklyn, New York to Surinamese parents and has lived in the NL since 2012.
Jörgen "UNOM" Gario (St. Maarten/Curaçao/The Netherlands) is a performance poet, singer-songwriter, beat producer, and workshop facilitator. Combining spoken word and music he explores the energy of melody and poetry as one. He is a founding member of Poetry Circle Nowhere – the first performance poetry collective of the Netherlands.
He has performed in among other places Belgium, Germany, Cyprus, Hungary, Italy, Great Britain, Tanzania, Latvia, Sweden, and South Africa.
He has been published in Anthologies: HARD OP Spoken Word in Nederland (Atlas Contact, 2019). The first anthology of Dutch poetry 101 poems from the Kingdom from 1945 to the present (Querido, 2022).