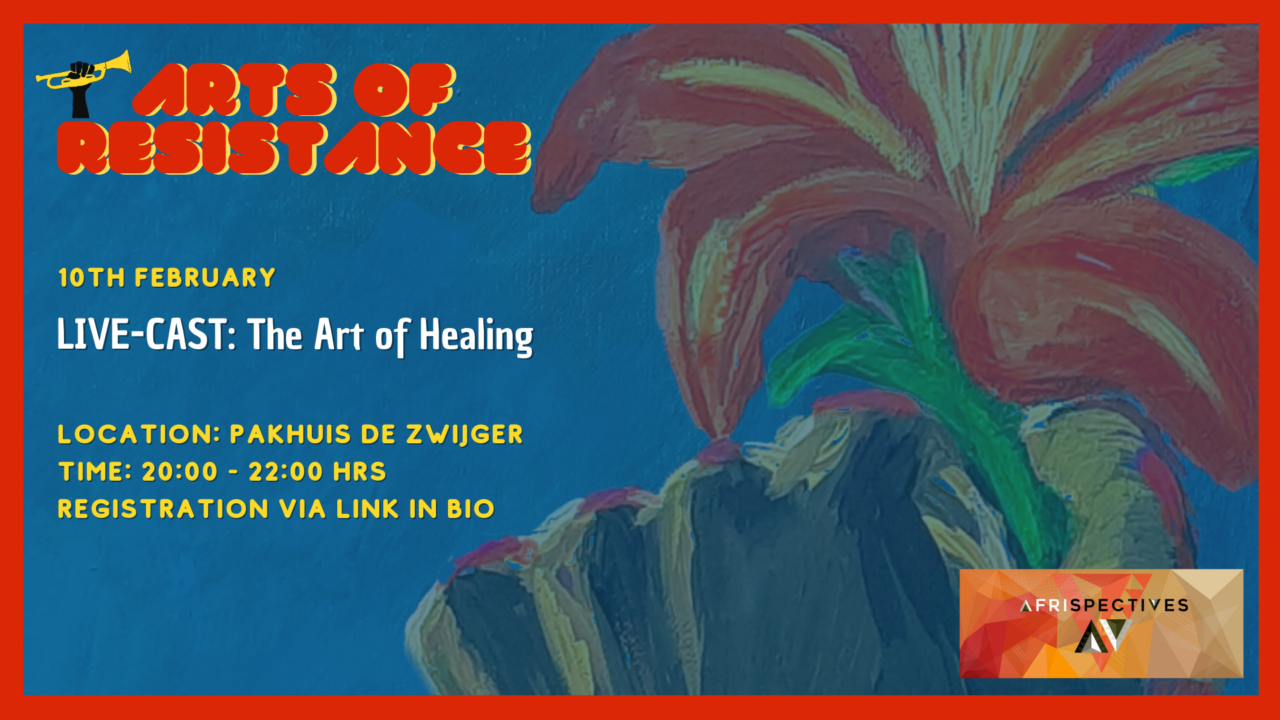 The Art of Healing - Live Cast
Location: Pakhuis de Zwijger
In the Westernized art world, there has been a major focus on the 'visual' and the 'aural'. Fine arts, film, photography, sculpting, and music have been pillars of art that received more attention and space than other art forms that engage in the other senses.
In this live-cast, we will have a look at the role of bodily awareness and the bodily experience of art – in which all the senses are combined. Dance, of course, is an art form that relies heavily on bodily experiences, but we also want to investigate the body in the context of healing, trauma, interaction, and social change. The line-up will consist of people working in different fields, varying from trauma therapy to art education and professional dancers.
Lineup:
Alona van Rosmalen
Fazle Shairmahomed
Sherise Strang
Kuda Nemane
Important: Spots to this event are limited, please make sure you update us in time should anything change in your reservations.