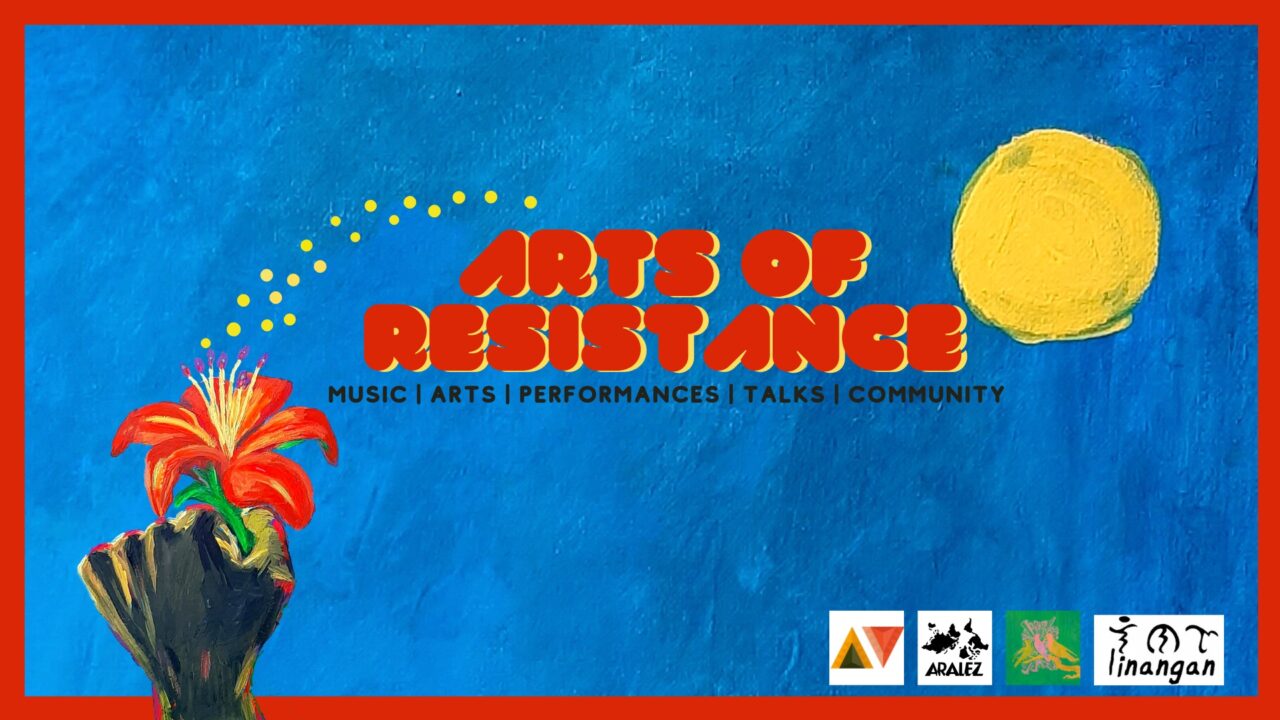 Arts of Resistance Community Session: Elixer
REGISTER HERE (free of charge): https://forms.gle/DTvcRS8ayTgzRywY8
The Arts of Resistance get-together will start at 14:00 and last until 18:00: throughout the afternoon we will share thoughts, music and food. The gathering is an opportunity to meet like minded people, have a good time and to see what we can organise together in the broader context of arts & resistance.
* Food/snacks will available, on donation basis.
* There will be an open jam session, so make sure to bring your instrument!
The location where the community session will be held:
Restaurant Elixer
Egeldonk 50, 
1103 AK Amsterdam
Looking forward to meeting you there! Please fill in your name and email address below so we know how many people/eaters to expect, and can send you some last minute info if necessary. Admission is free of charge!
TIME SCHEDULE:
14:00-15:00 | Food / Snacks
15:00-15:30 | Local initiative (more info soon)
15:30-16:00 | Short Exchange on Arts of Resistance
16:00-18:00 | Jam Session
About Arts of Resistance:
The Arts of Resistance is a project born from a vision to connect two worlds – those of the arts and those of social movements. Through the medium of the arts – music, film, poetry, dance and much, much more – we aim to build a vibrant community of artists and social movements that can strengthen each other and help propel the world towards a more just future. In 2022-2023, we have a full program with a festival and a whole series of live-casts, workshops and community sessions. Be sure to follow our website for the latest updates: https://artsofresistance.com
About Elixer:
Elixer is a green oasis with sunny terrace in the middle of the Bijlmer flats. At Elixer, we believe that everything deserves a second life. The building we house ourselves in serves as an incubator again after years of vacancy. Furniture, pots and pans that were gathering dust elsewhere are put to full use again at our place. We use most of the money that comes in directly to do sustainable business, and to facilitate social and cultural neighborhood initiatives.