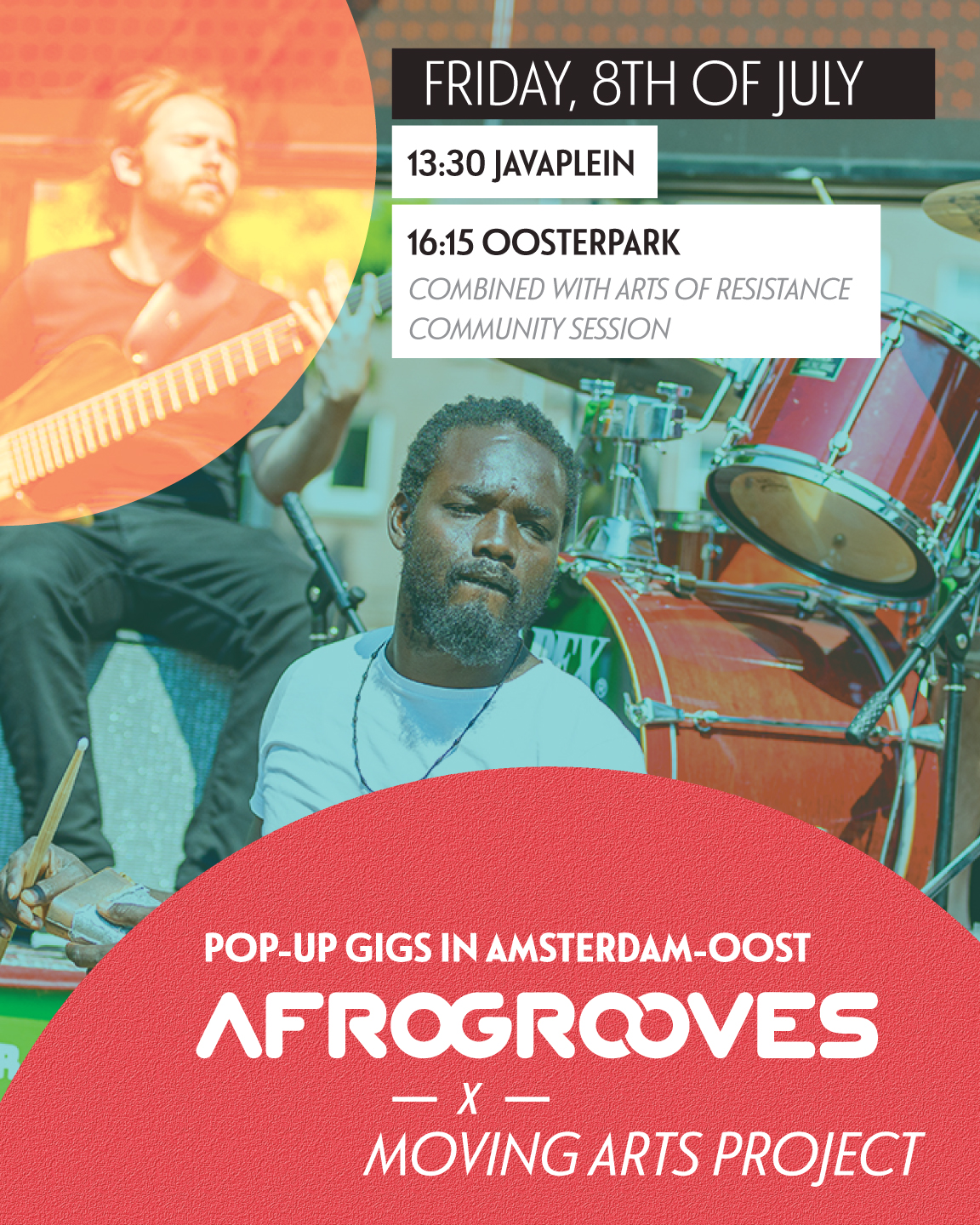 Arts of Resistance Community Session @ Oosterpark
Location: Oosterpark (music dome)
Throughout the afternoon we will share thoughts, music and food. The gathering is an opportunity to meet like minded people, have a good time and to see what we can organise together in the broader context of arts & resistance.
* Food will available, suggested donation = 5 euros.
* There will be an open jam session hosted by Afrogrooves & Moving Arts Projects, so make sure to bring your instrument!
Looking forward to meeting you there! Admission is free of charge!
About Arts of Resistance
The Arts of Resistance is a project born from a vision to connect two worlds – those of the arts and those of social movements. Through the medium of the arts – music, film, poetry, dance and much, much more – we aim to build a vibrant community of artists and social movements that can strengthen each other and help propel the world towards a more just future. In 2022-2023, we have a full program with a festival and a whole series of live-casts, workshops and community sessions.