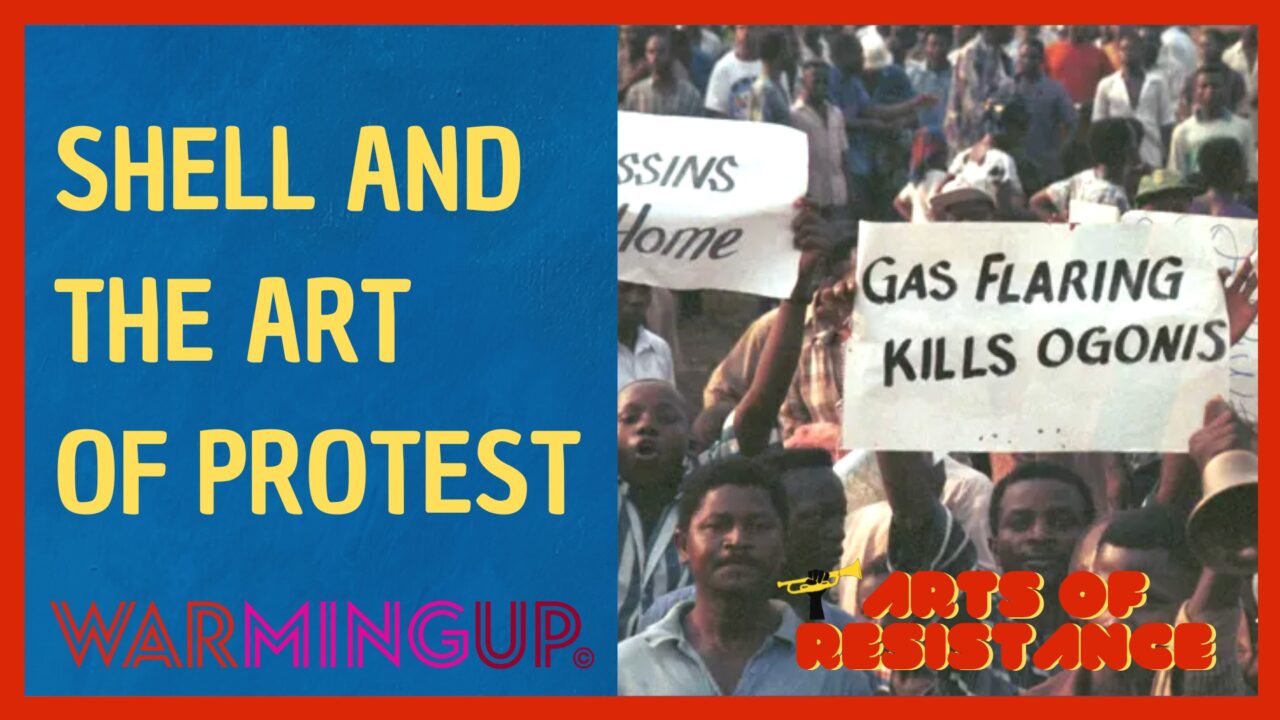 Shell and the Art of Protest: South-Africa
Date: 03-11-2023, 20:00-21:30
Shell & the Art of Protest is a series of programmes reflecting on Shell's impact in different countries. In this particular programme, we look at South Africa together with artists, speakers and activists.
Voertaal: Engels.

This interactive programme consists of a presentations, music and spoken word performances. We look at recent developments around Shell's seismic blasts and the historical context of protests against the company during the apartheid era, especially the "Spektakelblokkade" at Tolhuistuin. Through a live link to South Africa, we will gain insight into current developments when it comes to actions against Shell and similar companies. And we engage with people trying to protect and preserve nature in South Africa. 
Our guests are writer and poet Julia-Beth Harris, AfroSoul singer Max-Hoba, publicist en apartheid researcher Roeland Muskens, journalist Fitria Jelyta and publicist Kees Stad. 
A panel of historians and activists examines Shell's role during the apartheid era in South Africa. We examine how the company operated in a racially segregated society and actively enabled a regime that oppressed the majority of the population. We draw parallels between past protests and contemporary concerns, and shed light on the lingering issues related to Shell's activities in the country. Ultimately, we'll have a discussion with all panel members and the audience on strategies for building international solidarity within the climate movement. With:
Nonhlé Mbuthuma, community leader at Amadiba Crisis Committee.
Sinegugu Zukulu, program manager at Sustaining the Wild coast and first applicant on the successfull court case against Shell in South Africa.
Lisa Makaula, member of Green Connection: a grassroots organisation raising awareness on seismic tests by Shell and other big oil companies along the South African coast.
We take a closer look at the "Spektakelblokkade": an example of environmental activism in the Netherlands during the apartheid era. The protest was part of a global movement that reflected growing concerns about the ecological impact of industrial activities. The blockade was specifically directed against one of Shell's then sites in Amsterdam, today one of Tolhuistuin's locations.
ABOUT 'SHELL AND THE ART OF PROTEST'
Shell & the Art of Protest is a series of programmes in which we give the stage to artists from different countries to reflect on Shell's role in their countries. We reflect on climate justice and the colonial past and neo-colonial present in these countries. The programmes are curated by Arts of Resistance. Arts of Resistance is a collaboration between Aralez, Afrogrooves, Afrispectives and Linangan. Together, they form a community of artists and social movements that strengthen each other and want to move the world towards a fairer future.

During Warming Up Festival 2023, we reflect on Shell's impact in the countries of: